Chou-Fleur Cantonnais – Cauliflower " Fried Rice"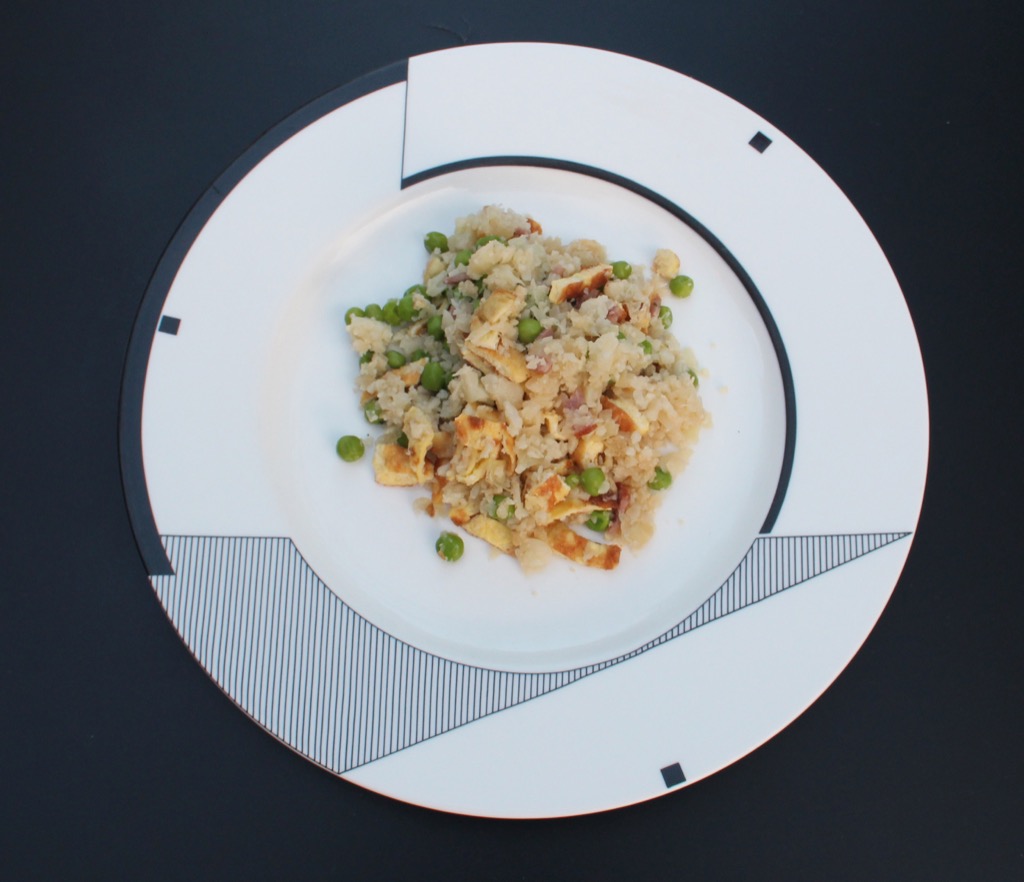 Scroll down for English
Je continue mes expérimentations avec le chou-fleur. J'ai trouvé en surfant sur le Web une idée géniale pour faire manger des légumes à mon fils: le chou-fleur façon riz cantonnais. Bon, je n'ai rien inventé, les sites de cuisine végétarienne ou paléo regorgent de ce type de recettes. Et vous, vous connaissiez? Vous avez déjà essayé? En tout cas, ce fut un grand succès à la maison.
Voici ma version, à vous d'adapter!
INGREDIENTS: (3-4 personnes)
– 1 petit chou fleur cru
– 1 gros oignon texan émincé (ou 2 oignons français)
– 2 oeufs
– 2 poignées de petits pois cuits
– 100g de jambon blanc en dés ou en lanières
– huile d'olive
– 2-3 CàS de sauce soja
REALISATION:
– Lavez le chou-fleur, détaillez-le en petits bouquets (retirez les tiges et ne gardez que les fleurs) . Avec un robot ménager, réduisez le chou-fleur en petits grains. Il faut que l'aspect ressemble à du riz ou de la semoule de couscous.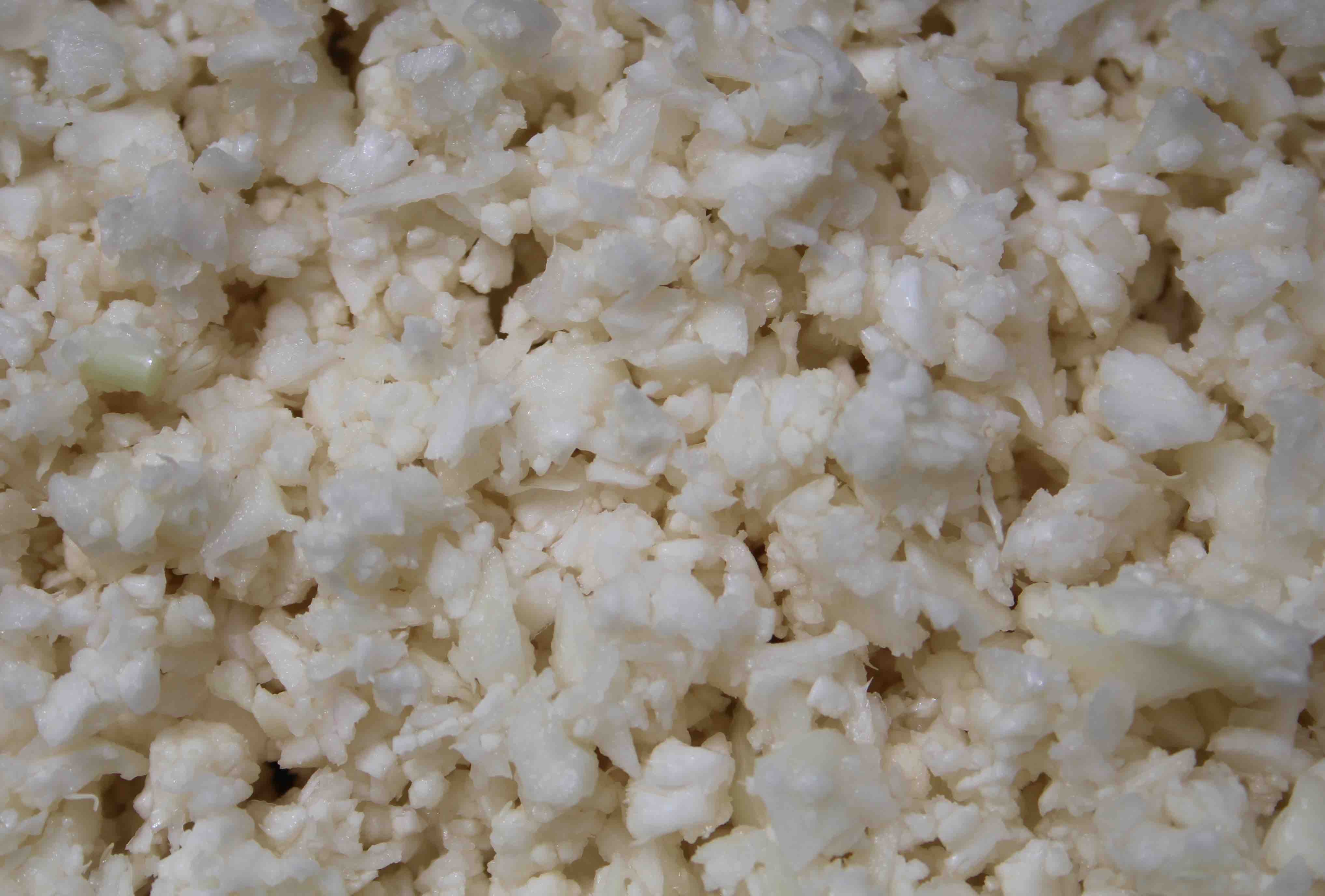 Vous pouvez aussi utiliser un blender (voir ICI la méthode).
– Préparez une fine omelette avec les 2 oeufs et découpez-la en lanières.
– Mettez à chauffer 1 cuillère d'huile dans une sauteuse et faites revenir l'oignon 3-4 min.
– Ajoutez le "riz" de chou-fleur et faites cuire 5-10 min à découvert, en remuant de temps en temps, jusqu'à ce que la consistance du chou-fleur rappelle celle du riz .
– Ajoutez alors le jambon, les petits pois, assaisonnez de sauce soja à votre goût. Faites chauffer encore 3 min en remuant. Et voilà!
---
Today I will tell you about one more experiment with cauliflower. I discovered on the Internet a brilliant idea to make sure my son eats his 5 Veggies a day: cauliflower fried rice. Well, I didn't invent anything… Vegan and paléo cooking blogs abound with such recipes. And you, did you already hear about it? Have you already tried? In any case, it was a big success with my family as I am sure it will be with yours.
Here is my take on cauliflower fried rice, feel free to modify!
INGREDIENTS: (3-4 servings)
– 1 small cauliflower, raw
– 1 onion from Texas (or 2 smaller onions from France)
– 2 eggs
– 2 handfuls of green peas, cooked.
– 3 oz of ham (diced, or cut in strips)
– olive oil
– 2 TBs soy sauce
DIRECTIONS:
– Wash the cauliflower and detail it in florets (discard the stems). Transfer the florets to a food processor. Pulse a few times, until the cauliflower looks similar to rice or couscous grains.
– Prepare a thin omelet with the eggs and cut it in strips.
– Heat 1 Tbs of oil in a large pan, add the onion and saute about 3 to 4 minutes, or until soft.
– Add the cauliflower "rice" and cook 5-10 min (without cover), stirring from time to time, until the consistency of the cauliflower reminds of rice.
– Finally, add then the ham and the peas, season with soja sauce to your taste. Heat for another 3 min while stirring. Voilà!
---
---