Betterave à l'apéro – Roasted Beetroot Dip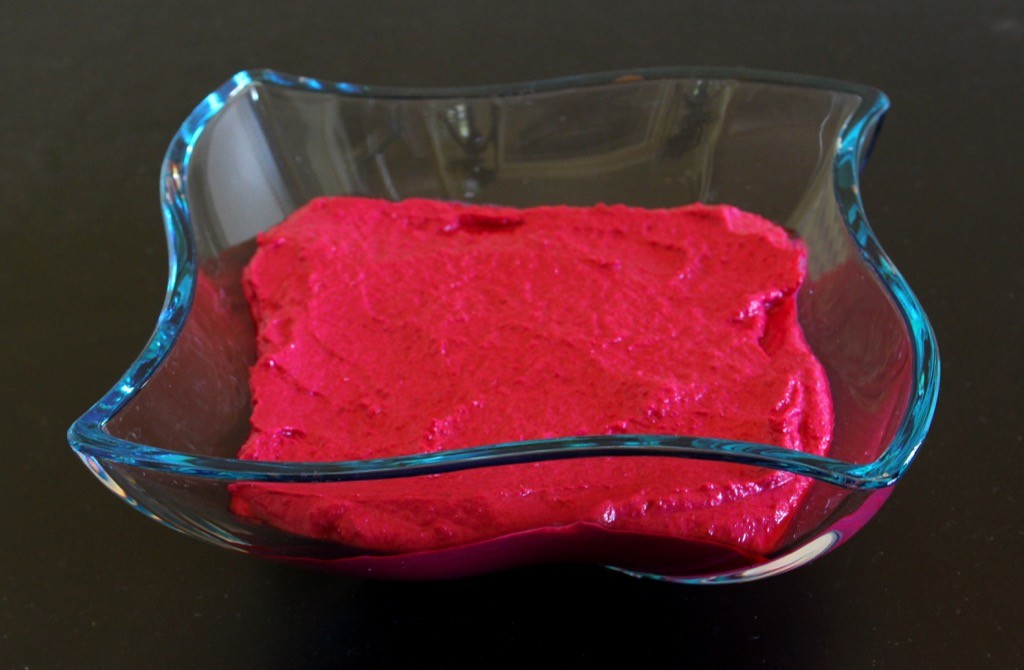 Scroll down for English
Ne me dites pas que vous n'aimez pas la betterave tant que vous n'aurez pas goûté ce  "Dip"  à la couleur surréaliste. La première fois que j'en ai mangé, c'était sur un catamaran qui nous emmenait passer la journée autour de Carnac Island, au large de Fremantle en Australie. C'était notre copine Temara qui avait apporté ce snack, que nous avons dégusté sur le pont du bateau, après avoir nagé avec de bien gentils phoques qui venaient jouer avec nos palmes… Evidemment me direz-vous, dans ces conditions, comment ne pas apprécier?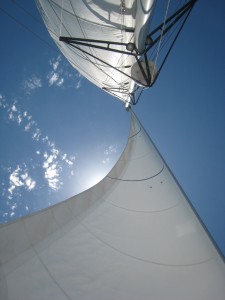 Sur ces quelques lignes que vous aurez devinées fort nostalgiques, voici ma recette:
INGREDIENTS (pour 1 betterave de taille moyenne):
1 betterave crue de taille moyenne
30 g de noix de cajou, crues ou grillées, peu importe
1 gousse d'ail
1 CàS de jus de citron
1 CàS d'huile d'olive
4 CàS de yaourt nature grec
30g de parmesan frais râpé (facultatif)
Sel, poivre
un peu de cumin en poudre
un peu de coriandre en poudre
un peu de paprika en poudre (doux, fumé, comme vous voulez!)
un peu de cannelle en poudre
Les quantités indiquées sont des ordres de grandeur. N'hésitez pas à les modifier en fonction de vos goûts, ou de ce qui est disponible dans votre placard! (par exemple,  je mets environ 1/8 à 1/4 càc de chaque épice). D'expérience, je peux vous assurer que ce sera un peu différent selon vos ajustements mais toujours très bon!
METHODE:
Coupez les feuilles de la betterave à quelques cm de la base, nettoyez la betterave et enveloppez-là dans de l'aluminium. Faites cuire dans votre four à 400C (200F) en la tournant de temps en temps. (environ 1h de cuisson, jusqu'à ce qu'elle soit tendre).
Sortez du four et laissez refroidir. Prévoyez des gants pour peler la betterave si vous ne voulez pas ressembler à un criminel! (après cuisson la peau s'enlève facilement).
Mettez les noix de cajou dans un mixeur ou un blender et réduisez les en poudre aussi finement que possible. Ajoutez la betterave en morceaux et mixez. Ajoutez tous les autres ingrédients et mixez à nouveau jusqu'à obtenir un dip bien lisse.
Servez frais, par exemple avec des pitas ou autres pains plats (à Houston j'achète généralement les pains Palestiniens de Phoenicia). Bon apéro!
NB: Très souvent, je double ou triple la quantité et congèle une partie de ce dip dans des boîtes plastiques. Un apéro imprévu est si vite arrivé…

---
Don't tell me you don't like beetroot until you have tasted this incredibly colorful dip. The first time I had some , we were sailing on a catamaran towards Carnac Island, a few miles off Fremantle in Western Australia. Our friend Temara had brought this snack along, and we enjoyed it on the deck of the boat, after having swum with playful sea lions who wanted to touch our flippers… Obviously, in such a perfect place and moment, it tasted even better!
If you read those few lines, you will have guessed how very nostalgic I am…  Anyway, here comes the recipe: 
INGREDIENTS (for 1 medium-sized beet):
1 medium-sized raw beet
1 oz of cashew nuts, raw or roasted
1 clove of garlic
1 TBS  lemon juice
1 TBS olive oil
4 TBS plain Greek  yoghurt
1 oz freshly grated parmesan cheese (optional)
Salt, pepper
1/8 tsp cumin powder
1/8 tsp coriander powder
1/8 tsp paprika powder (sweet smoked, as you wish!)
1/8 tsp cinnamon powder
The quantities I give are guidelines, feel free to adjust the quantities of spices, cashews and yogurt depending on your taste. The dip will taste slightly different but equally good.

DIRECTIONS:
Trim the greens of the beet, 1 inch from the base.
Clean the beet and wrap it in aluminum foil. Roast in your oven at 400C/ 200F, turning it from time to time. (Approximately 1 hour of cooking, until it is soft).
Take out of the oven. When it is cool enough to handle, peel the skin of the beetroot. (Don't forget to wear gloves if you do not want your hands to look like they belong to a criminal! )
Place the cashew nuts in a mixer or a blender and reduce to a fine powder. Add the beet cut in pieces and mix. Add all the other ingredients and mix again thoroughly until obtaining a very smooth dip.
Serve chilled, for example with pitas or other flat breads (in Houston I often buy Palestinian breads from Phoenicia).
Enjoy!
Tip: Usually I double or triple the quantity and freeze some of the dip in small plastic containers, for later use.
---
---